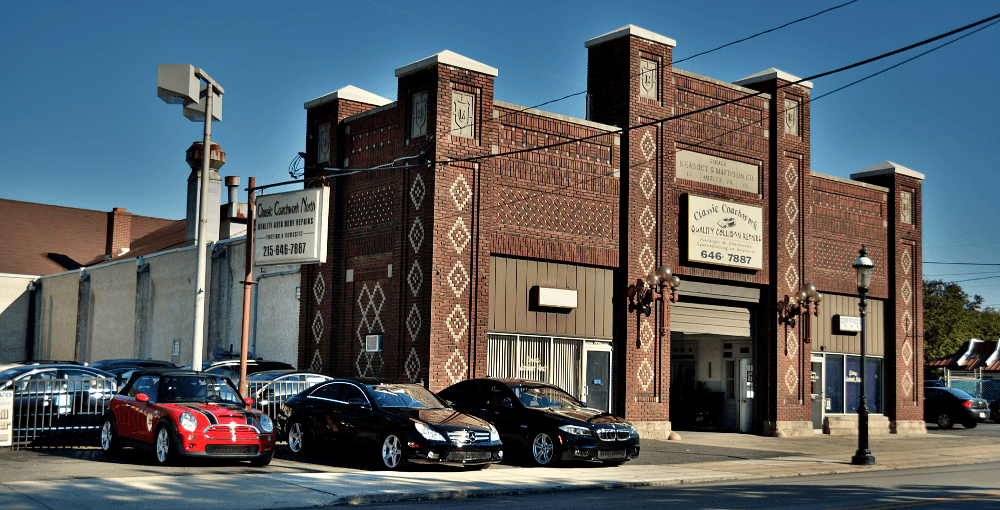 Opened in 1997, Classic Coachwork Ambler provides expert collision and auto body repair on all makes and models, specializing in high-end automobiles. At Ambler, our goal is an undetectable repair, rebuilt to factory specs so that your vehicle is returned to you in pre-loss condition. We choose to use factory approved OEM parts and materials for repairs. We work with all insurance companies, but we do not allow them to pressure us into using inferior paints or parts, and will challenge this on your behalf. Our friendly and experienced office personnel can assist you with insurance concerns, the repair process, rental cars, and more. Every effort is made to accommodate you. Our goal is complete customer satisfaction.
Hours
| Monday: Tuesday: Wednesday: Thursday: Friday: | 8:00am-5:00pm 8:00am-5:00pm 8:00am-5:00pm 8:00am-5:00pm 8:00am-5:00pm |
| --- | --- |
TESTIMONIALS
We are grateful for our customers and the feedback they provide. Below are some of the wonderful comments we have received. If you would like to write a testimonial for Classic Coachwork Ambler, you can do so on our Google Page, Yelp Page, or on our Leave a Testimonial page. Thank You!
REQUEST A REPAIR
To schedule an appointment for a repair from Classic Coachwork Ambler, please enter all of your contact information below as well as a description and pictures of the damage that your vehicle sustained and we will get back to you promptly. You can also email: classicnorth@classiccoachwork.com or call us: 215.646.7887 to set up an appointment. Thank You!