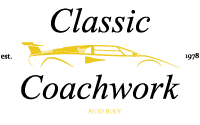 After working at a body shop fresh out of high school, John Schnauffer had a dream of having a shop he could call his own. In 1978, at the ripe old age of 23, he opened Classic Coachwork in Upper Darby. The region had its share of body shops, but what was not there that people were demanding was quality. John knew that his shop had to be done right. It needed to not only provide the highest quality workmanship and customer experience, but it had to reflect the same values he was taught growing up along with the dedication and work ethic he now possessed as a young man. With the mantra, "I'm going to do it better and I'm going to work harder", John's work became known as some of the best in Upper Darby and surrounding Philadelphia area. This led to people asking him when he was going to open another location in their area. 36 years later and the Classic Coachwork Group now has 8 of the best shops in the region, all with the same core principles and reputation for quality as the original (which is still there).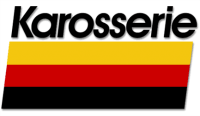 In 2011, Classic Coachwork was approached by the owner of exotic collision repair shop Karosserie (1 of 7 certified in Ferrari repair and 1 of 5 certified for Lamborghini).  Planning for retirement, Karosserie's owner knew the quality of Classic Coachwork and believed we would ensure that his legacy would be properly represented. Acquiring the shop in June of 2011 solidified Classic Coachwork's already exceptional reputation.  For more information and history on Karosserie, visit their website here.
In 2012, Classic Coachwork partnered with McLaren Philadelphia to open a shop attached to their dealership. Located in West Chester, Classic Coachwork at McLaren is the only body shop in the region – and one of only 14 in the country – authorized for collision repair on McLarens. While the shop specializes in McLarens, it is also highly skilled and trained to repair other makes and models of vehicles as well. For more information on Classic Coachwork at McLaren, click here.