Classic Coachwork Upper Darby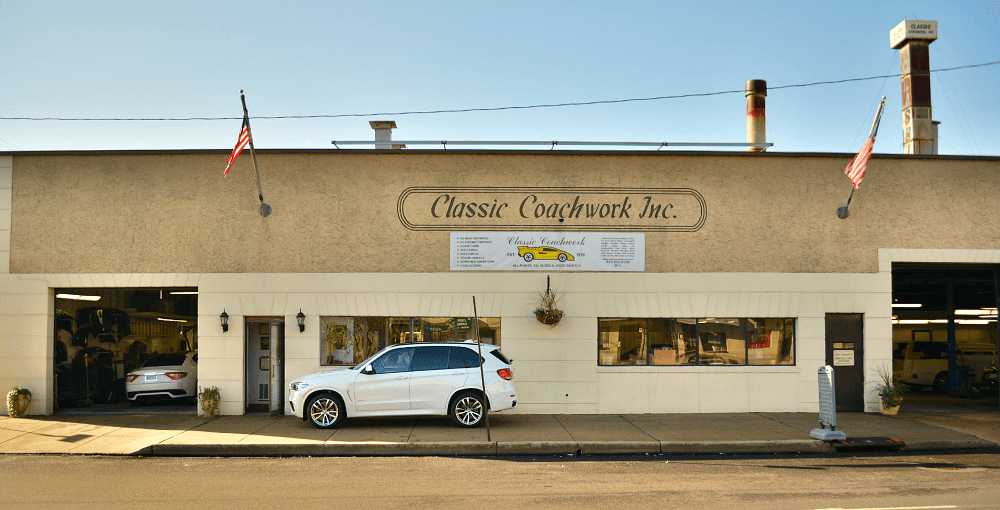 Not every location can boast it is the original but we can and do! Founded in 1978, Classic Coachwork Upper Darby is still known as the premier collision and auto body repair shop in the area. Repairing vehicles around Upper Darby and downtown Philadelphia, all of our work is completed to the Classic Coachwork standard. Our community is the most diverse of all locations.
Hours
| Monday: Tuesday: Wednesday: Thursday: Friday: | 8:00am-5:00pm 8:00am-5:00pm 8:00am-5:00pm 8:00am-5:00pm 8:00am-5:00pm |
| --- | --- |
TESTIMONIALS
We are grateful for our customers and the feedback they provide. Below are some of the wonderful comments we have received. If you would like to write a testimonial for Classic Coachwork Upper Darby, you can do so on our Google Page, Yelp Page, or on our Leave a Testimonial page. Thank You!
REQUEST A REPAIR
To schedule an appointment for a repair from Classic Coachwork Upper Darby, please enter all of your contact information below as well as a description and pictures of the damage that your vehicle sustained and we will get back to you promptly. You can also email: upperdarby@classiccoachwork.com or call us: 610.352.6230 to set up an appointment. Thank You!